Tooth Extraction in Caringbah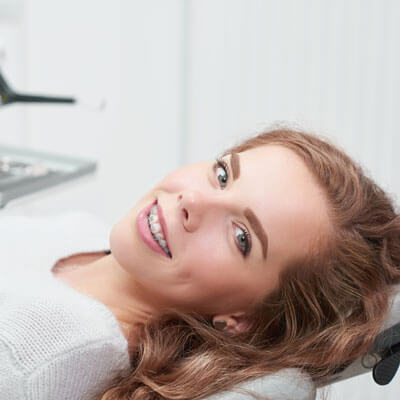 Nobody wants a missing tooth. The consequences are many and devastating. But there are certain circumstances that leave your dentist no choice but to call for an extraction.
When it comes to that, you need to have a skilled dentist to perform it. Caringbah Dental Care is an advocate of saving natural teeth as often as possible.
Extraction is only done when there are no other options and if it is the best for the situation.
At our dental practice, tooth extractions are done in a precise and painless manner. We are with you every step of the way.
Common Reasons for Removing a Tooth
Here are some of the most common dental situations that call for extractions:
Severe tooth decay
Enamel corrodes due to acid attacks brought about by bacteria found in plaque and tartar buildup. When the decay is already so big that a dental filling cannot save it, a root canal treatment will be recommended. The dental procedure can be quite costly; hence some choose extraction instead.
Problematic wisdom tooth
Impaction is a common wisdom teeth scenario. Since the wisdom teeth are the last set of teeth to erupt, often there is not enough space left in the mouth. The wisdom tooth cannot erupt properly and begins to push the neighbouring teeth. To stop the pain and the tooth from destroying tooth alignment, extraction is recommended.
Orthodontics/braces
Orthodontics is the branch of dentistry that focuses on correcting jaw growth defects in respect to bite and alignment issues. In the process, teeth may be extracted to give way to the desired result.
Crowded teeth
Crowded teeth is a misalignment issue which occurs when there isn't enough space in the jawbone for all the teeth to fit in. Some teeth have to be extracted to create correct alignment and improve bite capacity.
Benefits of Tooth Extraction
A tooth extraction also has benefits such as:
Cheaper compared to other alternatives
Prepares the mouth for orthodontic work
Stops the spread of tooth decay
Solves issues caused by a problematic wisdom tooth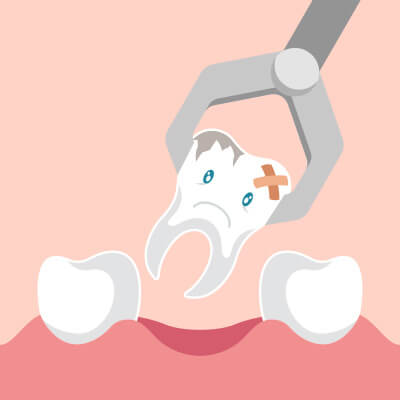 What Does the Procedure Involve?
Your medical history will be checked first. Since this is an invasive surgery, you have the freedom to seek a second opinion from an equally skilled dentist, according to the Australian Health Practitioner Regulation Agency.
Tooth extraction is a common dental procedure performed in our office. We practice great caution each time to ensure safety and facilitate fast recovery of the patient.
An X-ray may be taken to determine the best way to extract the tooth. There are some cases in which your dentist has to create an incision in the gums to extract the tooth. This can happen with an impacted wisdom tooth.
Your recovery will be closely monitored. You may be given antibiotics to speed the healing. Tooth sensitivity after the procedure is normal.
Your dentist will discuss tooth replacement options with you and help you decide which will be the best for your situation. We have dental implants, crowns, and bridges among others.
Consultation for Wisdom Tooth Extraction in Caringbah
Talk to us today to know more of our tooth extraction process and if it is the best for your situation. Together we will explore possibilities to keep your oral health at its best.
Book your consultation for wisdom tooth extraction today!
Call (02) 9524 7047 or visit us at Shop 3, 10-20 MacKay Street in Caringbah.
CONTACT US

Tooth Extractions Caringbah, Caringbah South NSW | (02) 9524 7047