Emergency Dentistry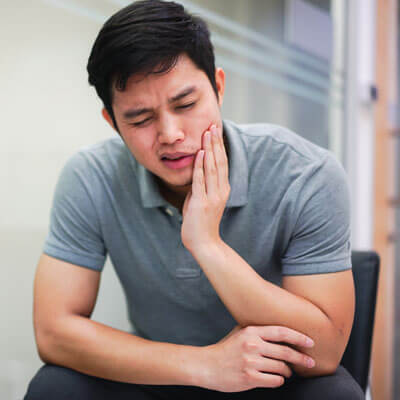 No one can predict when a dental emergency might happen. One can only prepare for it. At Caringbah Dental Care, we make sure that we are always prepared for any dental emergency.
If you or your loved ones have a dental emergency, you can trust our dentists to respond quickly and effectively. A same day emergency appointment is available!
Children's Dental Emergencies
Unfortunately, children are not excused from dental emergencies. In fact, they are more vulnerable to them. Their carefree and explorative nature can make them easy victims. Hence as parents, it is important that aside from knowing the right first-aid steps, you also have a trusted go-to dentist in Caringbah.
Toothache or Dental Pain
Brush your teeth gently, floss in between teeth to make sure that there is no food debris left in the mouth. Use an antiseptic mouthwash or a saltwater solution to rinse your mouth with (1/2 teaspoon of salt to eight ounces of lukewarm water). To reduce pain and sensitivity, apply clove oil on the aching area or take OTC pain relievers.
Dental Abscess
A dental abscess is a dental emergency that indicates an underlying dental problem progressing in the mouth. Most cases look harmless but they are not. They need immediate attention; otherwise the infection can only worsen.
Knocked-out Tooth
Secure the knocked-out tooth immediately. Pick it by the crown and do not touch the root. If you see a foreign matter on the tooth, rinse it with lukewarm water for no more than 10 seconds. Do not brush, scrape, or rub it. For a permanent tooth, reinsert it into place and bite down gently on a clean piece of cloth to hold the tooth in place.
Lost Fillings, Crown or Inlay/Onlay
Dental restorations such as dental crowns, inlays, and onlays are made of durable materials carefully installed to ensure maximum performance. These dental appliances effectively participate in your teeth's day-to-day functions including chewing, biting, and other similar actions.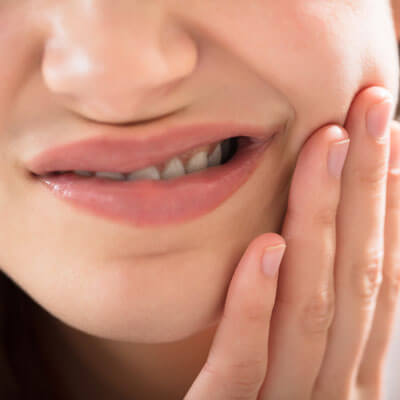 Broken Dentures
Remove all broken pieces in the mouth. Move the wire gently into place using the clean eraser end of a pencil. Cover the edges with cotton gauze on your way to the dentist.
Soft Tissues Injuries in the Mouth
Your mouth houses not only your teeth but also a variety of soft tissues. Their health plays a role in your overall oral health hence you must also look after them. Just like your teeth, your soft tissues are vulnerable to dental emergencies, given their soft, sensitive composition and massive web of blood vessels.
We Offer Same Day Emergency Appointments
Caringbah Dental Care is your trusted emergency dentist in Caringbah. We are ready to help relieve your pain and discomfort in case of a dental emergency. We understand the need for urgency hence we have a same day emergency appointment available for you and your loved ones.
In case of a dental emergency, see us right away!
Call (02) 9524 7047 or visit us at Shop 3, 10-20 MacKay Street in Caringbah.
CONTACT US

Emergency Dentistry Caringbah NSW | (02) 9524 7047