Invisalign®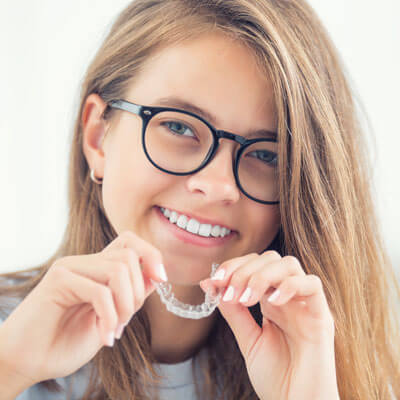 Nowadays, correcting crooked teeth doesn't mean you have to have that 'train track look' on your teeth.
With modern dentistry comes Invisalign, an orthodontic treatment that uses clear aligners to straighten the teeth.
What Is Invisalign?
Invisalign is one of the best orthodontic treatments available. It makes use of clear, custom-made aligners to straighten the teeth into their desired position. The aligners are removable and are nearly impossible to detect when worn.
Each Invisalign tray is worn for two weeks and should stay on your teeth for 20-22 hours a day.
They should only be removed during eating, brushing, and during contact sports activities.
What Orthodontic Problems Can It Solve?
The following are the orthodontic issues solved by Invisalign:
Crooked teeth
Spaced teeth
Overly crowded teeth
Overbite
What Are Some Benefits?
Invisalign offers similar benefits to traditional orthodontic equipment plus a few advantages. Take a look!
Correct bite problems (malocclusion)
Straighten misaligned teeth
Nearly invisible offering more comfort
Removable (for better and easier cleaning)
Do not need constant tightening and adjustment
Fewer follow up check-ups needed
Fewer foods to avoid
Although Invisalign solves the same issues as traditional braces, this orthodontic treatment is not for everyone. See one of our dentists for an orthodontic evaluation.
An orthodontic evaluation is a series of tests made to identify your bite defects and the jaw problems to be addressed by orthodontic treatment. Your dentist's diagnoses will be based on the results of this test, including the duration of the orthodontic treatment.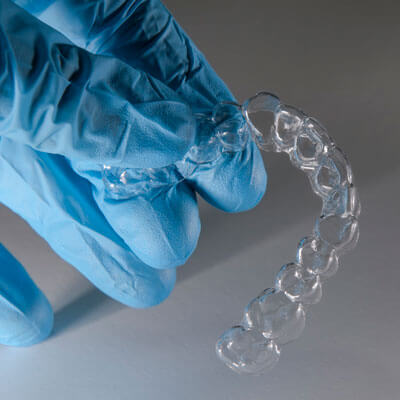 What Does the Procedure Involve?
After the orthodontic evaluation and the initial consultation, the impressions and photos of your teeth will be sent to the Invisalign laboratory. These will be used to create a 3D projection of how your teeth should be aligned.
Your Caringbah Dental Care dentist will then review and approve the 3D projection. After which, the Invisalign trays will be created and sent back to the dental facility.
Once your trays have arrived, your dentist will instruct you on the correct usage and care of the product. Follow up dental check-ups will be scheduled to monitor your progress. Check-ups are usually scheduled every six weeks.
The Invisalign aligners will gradually move your teeth into the proper position, resulting in a straighter, perfectly aligned smile.
Get the Beautifully Aligned Smile You Want
Straighten your teeth without the hassle of metal braces by getting Invisalign at Caringbah Dental Care. Achieve your dream smile with multiple cosmetic dentistry options available.
Talk to us today!
Call (02) 9524 7047 or visit us at Shop 3, 10-20 MacKay Street in Caringbah.
CONTACT US

Invisalign® Caringbah NSW | (02) 9524 7047