Meet the Dentists at Caringbah Dental Care
Compassionate and caring, our dentists help ensure patients of all ages, particularly children, feel comfortable at every visit. We'd like you to get to know our dentists better.
Dr Howard Lee BDS (Otago, NZ)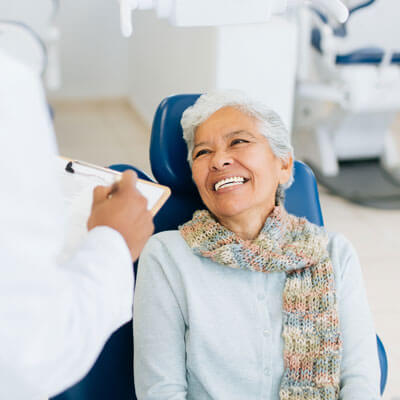 Dr Howard grew up in New Zealand before moving to Western Australia in 2009. He graduated with a Bachelor of Dental Surgery from the University of Otago, New Zealand, and has been a dental surgeon for over a decade.
He has worked in the New Zealand Army, Kalgoorlie and Karratha in Western Australia. In 2014, Dr Howard decided to move to Sydney and stay in Sutherland Shire ("The Shire") for good. He initially worked in Engadine in 2015 and decided to move to Caringbah in 2017.
His main interests are
Dentistry under sedation/GA
Dr Howard has a decade of experience in removing difficult, hard-to-remove wisdom teeth and replacing missing teeth with dental implants and frequently receives referrals from colleagues for difficult cases. In addition, he strives to make his fillings and crowns as natural looking as possible.
To stay abreast of the latest in dentistry, Dr Howard takes numerous courses yearly to improve his clinical skills and knowledge.
Dr Pei Jie Un BDS (Otago, NZ)
"I believe dentistry can be made comfortable and less daunting by adopting a more compassionate, empathetic and welcoming approach. Most patients find dentistry intimidating due to their fear of pain and general lack of understanding of dental procedures."
Dr Pei always takes the time to listen, be compassionate, educate and consult his patients as needed. He believes in minimally invasive and patient-orientated treatment planning, with a strong focus on preventative strategies.
During his time in New Zealand, Dr Pei acquired experience taking care of the aged population with a myriad of dental issues. "From taking care of this silver wave of patients, my treatment primarily includes restoring function and aesthetics of patient dentition. Management of patient expectation and education remains a crucial part of my treatments."
Dr Pei has dabbled in partial rehabilitation, and aims to venture into more complex cases. "I'm looking to develop myself further as a dentist and take my skills to the next tier."
Dr Richard Foran BDS (Sydney)
Dr Foran has been practicing dentistry for over 30 years in Caringbah and has been a dentist for 40 years. He first opened his clinic in the current address in 2005, after working in Port Hacking Road for 25 years. He is known for his highly skillful and gentle dentistry.

Meet the Dentists at Caringbah Dental Care | (02) 9524 7047