Full Mouth Rehabilitation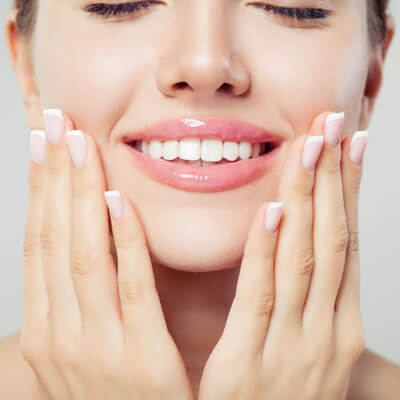 Whether by neglect or accident, there are cases in which multiple dental treatments are needed at once.
For such patients, a full mouth rehabilitation is recommended by your Caringbah Dental Care dentist.
This dental procedure is a combination of several dental treatments covering restorative, cosmetic, and general dentistry services.
Included in this dental procedure are oral hygiene instructions and other preventative dentistry services to help you care for your teeth after the procedure.
What Is It?
A full mouth rehabilitation is the total reconstruction of the mouth. It is needed to address multiple issues of the teeth, gums, and jawbone. The goal is a significant improvement in your oral health status and upgraded smile aesthetics.
Who Can Benefit?
Most people who need a full mouth rehabilitation are those who have been inattentive to their oral health in the past, and are now suffering from multiple dental problems. These dental problems could be gum disease combined with bad breath, receding gums, malocclusion, and jaw defects, among others.
This dental procedure is also suitable for patients who have had dental work done that is now malfunctioning. With full mouth rehabilitation, multiple dental works function harmoniously, making them last longer compared to if they were done one at a time.
What Common Problems Can It Solve?
Below are some of the common problems solved by this dental procedure:
Multiple missing teeth
Chewing and biting difficulty
Worn-down teeth
Jaw growth abnormalities
Diseases of the jaw
Discoloured teeth
Tooth sensitivity
Gum disease
Bad breath
Common Dental Treatments Combined
Full mouth rehabilitation combines general, restorative, and cosmetic dental procedures. Here are some of the procedures/services commonly performed in a full mouth rehabilitation:
Gum disease treatment
Tooth decay treatment
Dental crowns and bridges
Dental implants
Inlays/onlays
Root canal surgery
Dental bonding
Dental fillings
Dentures
Treatment of jaw diseases
The dental treatments included depend on the needs of the patient. The procedure may take some time, particularly if the patient's oral health is so poor that it needs close monitoring and a number of dental treatments to improve.
Your dentist will provide oral hygiene instructions and aftercare tips following the procedure. We recommend scheduling routine dental check-ups for your dentist to monitor your progress.
Benefits of a Full Mouth Rehabilitation
Below are some of the remarkable benefits of the procedure:
Corrects multiple dental issues at once
Dental treatments last longer compared when done one at a time
Improves strength and aesthetics
Total makeover of smile and function
Halts/manages dental issues
Better oral health status
Improves overall smile profile
Take That First Step Towards Restoring Your Smile
If you need more than one dental treatment, your best option is a full mouth rehabilitation. Talk to one of our dentists today for a general check-up.
Call (02) 9524 7047 or visit us at Shop 3, 10-20 MacKay Street in Caringbah.
CONTACT US

Full Mouth Rehabilitation Caringbah NSW | (02) 9524 7047