Children's Dentistry in Caringbah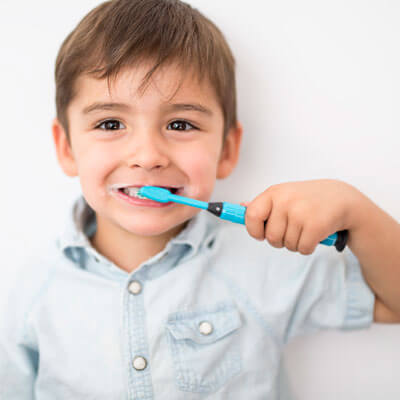 Your chances of having a dazzling smile and optimal oral health are greater if you start caring for your teeth early in life. Therefore, children should be exposed to oral health awareness early on.
But teaching oral health awareness can be stressful for both you and your child. Most children are afraid to visit the dentist thinking that the dentist will perform a painful procedure. Add to that the challenging task of looking for the right dentist and a dental practice that offers quality children's dentistry.
At Caringbah Dental Care, we provide quality dental services for all ages, in a relaxed and comfortable environment. Your child's dental appointment need not be something both of you dread. Our goal is to make every visit something to look forward to! Visit our dental practice for your child's oral health today!
Why Choose Our Dental Practice for Your Child
When choosing the right dentist for your child, it is important to make a checklist of the qualities you want the dentist to have. At Caringbah Dental Care, we have a checklist of our own. We make sure that we tick all the boxes when it comes to being the right dentist for you and your family in Caringbah.
At our friendly practice we assure you of:
A wide range of dental services for your child
Habit formation
Habit correction
Friendly environment
Values formation
Minimal parental intervention
Our Children Dentistry Services
As noted, we have a wide range of dental services for your child. We put strong emphasis on our preventative dentistry services, as we believe in the old adage that prevention is better than cure.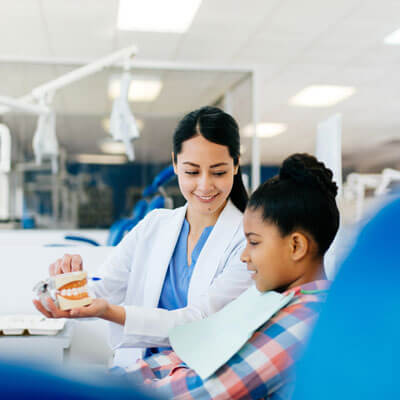 The following are offered:
Child Dental Benefits Schedule
Dental check-ups and cleans
Tooth extractions
Dental sealants
Tooth decay treatment
Oral hygiene instructions
Orthodontics
Dental emergency
For children who have dental anxiety or phobia, we make use of conscious sedation techniques. Using nitrous oxide or laughing gas, your child will feel more relaxed during the appointment.
The decisions you make today can greatly affect your child's oral health. It is only right that you have a trusted dental partner to help you guide your child towards a future of optimal oral health.
Child Dental Benefits Schedule
The Australian government, in partnership with Medicare, has initiated the Child Dental Benefits Schedule or CDBS, which covers $1000 worth of dental services over two calendar years. This is pursuant to their collaborative aim to instil oral health awareness at an early age.
The program targets children aged 2-17 years old. Eligible children shall receive a confirmation letter from Medicare.
The coverage period (two-year calendar period) begins to take effect right after your child avails themselves of their first dental service under CDBS. Your child should remain eligible at the end of the first year to continue using the program.
The remaining amount from the initial $1000 cannot be used after the end of the two calendar years. If your child is still eligible, you will receive another confirmation letter from Medicare and the $1000 coverage will be reinstated.
Dental Services Under CDBS
CBDS covers the following dental services:
Dental check-ups
Dental cleaning
X-rays
Fissure sealants
Tooth fillings
Tooth extractions
Root canal treatments
The scheme has limitations. It doesn't cover the following dental services:
Orthodontics
Cosmetic surgery
Services given in a hospital
Call us before your dental appointment to clear any confusion you might have about the program. Our friendly Caringbah Dental Care staff are more than happy to answer your questions.
Call (02) 9524 7047 or visit us at Shop 3, 10-20 MacKay Street in Caringbah.
CONTACT US
Eligibility
To avail of the CDBS, your child must meet the following eligibility requirements.
Age (2-17 years old)
Member of Medicare
Family receives financial assistance funded by the Australian government
The following are the family financial assistance funded by Australian government:
Parenting payment
Family tax benefit
Youth allowance
Disability support pension
Carer payment
Special benefit
Veterans' Children Education Scheme (if child is 16 or older)
Military Rehabilitation and Compensation Act Education and Training Scheme (if child is 16 or older)
If your child is eligible, Medicare will send you a letter of confirmation that includes the coverage and limitations of the program.
Bulk Bill for children who are eligible for MEDICARE CHILD DENTAL BENEFIT SCHEDULE
Up to $1000 worth of dental treatments over two years.

Children's Dentistry Caringbah, Caringbah South NSW | (02) 9524 7047