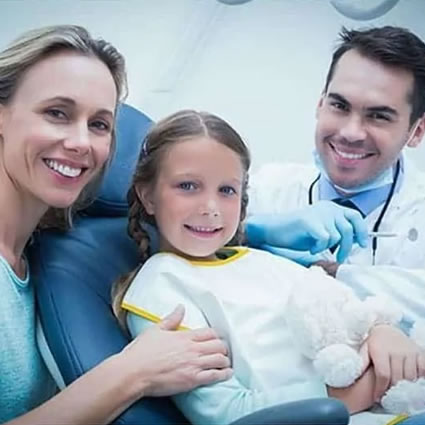 Finding a new dentist can be a surprisingly difficult task. Oftentimes a dentist is the last thing that people choose when they move to a new town. The dentist often comes after the butcher, baker, dry cleaner, family doctor and sometimes even bartender!
And this makes no sense, because other than your doctor, your dentist may have the greatest impact on your health, for good and bad.
If you don't currently have a dentist, it may be because you have a schedule that makes it difficult to schedule an appointment. You may have moved to a new area, suffer from dental anxiety, or have other reasons for not having chosen a dental practice.
But if a packed schedule or anything else is holding you back from dental visits, you should think again. A good dentist is your partner in good health.
At Caringbah Dental Care, we believe that you will eventually choose us as your Caringbah dentist and we offer you these general tips to help your search.
Finding Potential Dentists
Ask people you know and trust for recommendations. Word of mouth is one of the simplest and safest ways to begin a search. Ask for recommendations from family members, friends, your doctor, or even your pharmacist. If you are leaving one area for another, ask your current dentist for a recommendation in your new area.
Use the Internet. Websites like Google are a great place to search for dentists in your area. Other sites like Yelp allow you to read others' opinions about a dentist. These websites are only as good as their users, so look for reviews that are detailed and in a narrative form: These reviews tend to be more complete and honest.
Take a look at the dentist's website and blog. A dental website is a quick snapshot of the impression a dentist wants to give you. Use it to browse patient recommendations, view pictures of the office or videos explaining procedures, and read the dentist's blog. The website will usually contain information about the dentist's qualifications, experience, and offered treatments.
Things to Consider When Choosing a Dentist
Location. A dentist you can easily visit is a dentist you will use!
Hours of operation. Make sure the dentist offers hours you can use.
Services offered. Look for a wide range of services AND any specific treatment you or your families might need.
Fees. Money is an important factor when you are ready to choose a dentist who "fits the bill". Ask the support staff about prices, or check them if they are on the web. Also, make sure of insurance and payment plan information.
Staff. Polite, welcoming, and professional staff can make your dental experience better.
Set A Meeting
Choosing the right dentist should include calling and visiting the dentists on your list before deciding. How you are treated on the phone can be a good indicator of how friendly the dental practice is. Before visiting, draw up a list of questions for the dentist and support staff.
Here are a few questions to ask a new dentist and yourself.
How long has the dentist been in practice?
What is their recent training?
How long has the dentist been at their current location?
Does the dentist treat patients with any special issues you have?
Does the dentist see children as well as adults?
How long does it take to get an appointment?
Is there a fee for missed or cancelled appointments?
Is the dentist's technology up to date?
Does the dentist offer office hours when you are available?
What kind of emergency, after-hours care does the dentist provide?
Does the office accept your insurance?
Will the office file claims for you or will you have to do it yourself?
How does payment work? Does the office accept copays or do you have to pay the full amount up front?
If you ask the right questions, finding a perfect dentist can be surprisingly simple.
Payment
We accept EFTPOS debit cards and Visa, MasterCard, American Express credit cards. There is no surcharge for credit cards.
We have HICAPS for instant claims from your health funds.
Our clinic is a NIB First Choice Provider, providing affordable dental care.
We bulk bill treatments under Medicare Children's Dental Benefit Scheme, Veteran's Affair, and NSW Oral Health Fee For Service Scheme (OHFFSS)
*Any surgical or invasive procedure carries risks. Before proceeding, you should seek a second opinion from an appropriately qualified health practitioner.