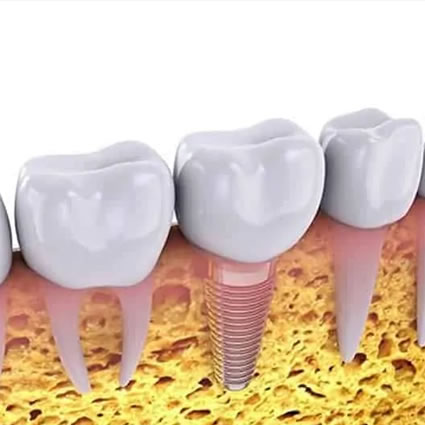 Replacing missing teeth with dental implants is a recommended dental treatment because of their many benefits. They effectively replace your missing teeth and return strength and beauty to your smile.
If you are suffering from missing teeth, Caringbah Dental Care can help! At Caringbah Dental Care, we fabricate premium quality dental implants for your dental needs. Read on to learn more.
What Are Dental Implants?
A dental implant is a titanium or metal post surgically inserted into the jawbone to serve as the root of the tooth.
The dental implant has three parts:
Dental implant – A titanium post inserted into the jawbone to serve as the tooth of the root.
Abutment – Connects the dental implant to the replacement tooth.
Dental crown – Tooth-coloured replacement tooth.
A dental implant is a permanent solution to missing teeth.
Benefits Of Dental Implants
Improves biting and chewing capacity
Provides stability in the mouth
Permanence and durability
Improved oral health
Looks and feels like your natural tooth
Improved appearance
Why Is It Important To Replace Missing Tooth/Teeth?
A missing tooth/teeth means more than just an empty space in your mouth. It can lead to more dental issues such as:
Bite difficulty
Shifting out of position of remaining teeth
Disrupted distribution of pressure during eating
Not enough support on your cheeks, giving a hollowed look to your face
Premium Quality Dental Implants
There's no need to suffer any longer because of missing teeth. Caringbah Dental Care can help bring the beauty and strength back to your smile.
Call (02) 9524 7047 or visit us at Shop 3/10-20 Mackay St in Caringbah.
*Any surgical or invasive procedure carries risks. Before proceeding, you should seek a second opinion from an appropriately qualified health practitioner.