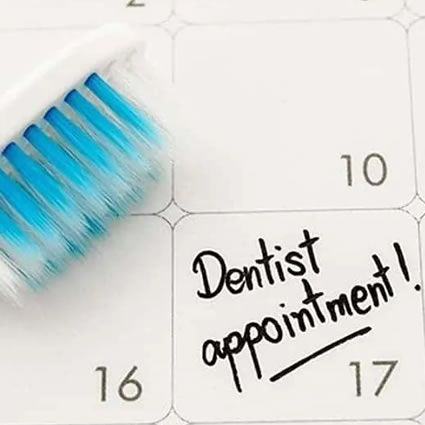 Are you suffering from a cold sore? Don't worry, we can work around that at Caringbah Dental.
However, it is important that you call us if you have cold sores, so we can reschedule your dental appointment until after you heal.
Cold sores are small blisters on the border of your lip, but canker sores may appear similar.
If you are unsure if you have cold sores or canker sores, here's an illustration of the difference.
Cold sores are often known as fever blisters because of their appearance. Most cold sores are caused by HSV-1 (Herpes Simplex Virus). The World Health Organization estimates that two-thirds of adults aged 50 and older have HSV-1.
Flare-ups can occur at any time, but while they can be unavoidable, there are also a few things you can do to ease or shorten the duration of an outbreak. At Caringbah Dental Care, we want to share a few ideas with you.
Stop a cold sore before it starts
The best way to treat cold sores is to avoid them. The following are some general strategies to prevent outbreaks.
Avoid triggers. This means that if you know that direct sun or high levels of stress make you erupt in cold sores, stay out of those situations whenever possible.
Stay away from acidic foods. Stay away from acidic foods such as oranges and tomato-based foods, which can irritate the lips.
Create a protective barrier. Apply a topical barrier cream such as petroleum jelly can help limit exposure to wind or cold air, which are known as cold sore triggers.
Avoid stress & fatigue. These are big ones, as they grind down your immune system.
Other potential triggers include:
Hormonal changes
Dental trauma
Too much sun
Cold weather
Battling cold sores at the early stages
Cold sore sufferers know the tingling signs of early cold sore development. Tingling, itching, and/or burning may develop around the lips for several hours or a day before the cold sore appears. Here's what you can do about it to try to stop cold sores in their tracks.
Keep antiviral medications handy
If you are prone to cold sores, you should have appropriate medications nearby so that they can be used at the earliest possible stage.
The medicines proven to work on cold sores are antivirals, and they work by stopping viral replication, which can prevent a cold sore from developing or reduce its size and healing time.
Antiviral medications are a prescription only and come in two different forms:
Topical medication – cream that is applied directly to the area
Oral medications – pills that are taken by mouth
The benefits and risks should be discussed with your doctor, but if antivirals are right for you, you may want to have a prescription filled out and ready when the first symptoms appear. This way, medication can be used as soon as the tingling or other symptoms begin.
Treating cold sores
There are many that you can do at home to soothe the pain of a cold sore, including:
Apply cool compresses. Cool compresses or ice can be applied for a period of 5 to 10 minutes a few times a day. Don't, however, put ice directly on your skin.
Don't touch! Touching a cold sore not only dries it out but can set you up for a bacterial infection, since anything on your hands can make its way into the broken skin.
Pain relievers. When a cold sore really hurts, you may seek relief from an over-the-counter painkiller. Be mindful of any restrictions or warnings on their labels.
Over-the-counter creams. There are multiple products at the drugstore that can reduce the pain of a cold sore or soften your skin while it heals.
Avoid spreading cold sores!
Close contact spreads herpes simplex. You can also get herpes simplex by kissing, sharing lip balm, a fork, a mug, or a razor with someone who has it. The virus can be passed along while apparently dormant.
You can also "give" cold sores back to yourself. If you have any lipstick, balm, toothbrush, or other lip products that might be contaminated, throw them out. Also, wash any pillowcases you used during an outbreak, as they can host the virus.
Payment
We accept EFTPOS debit cards and Visa, MasterCard, American Express credit cards. There is no surcharge for credit cards.
We have HICAPS for instant claims from your health funds.
Our clinic is a NIB First Choice Provider, providing affordable dental care.
We bulk bill treatments under Medicare Children's Dental Benefit Scheme, Veteran's Affair, and NSW Oral Health Fee For Service Scheme (OHFFSS)
No Gap NIB
No gap treatment for all preventive treatments (exam, fluoride, fissure seals and xrays) for all NIB customers with extra cover (excludes fillings, extractions and major dental treatments).
Call (02) 9524 7047 or visit us at Shop 3/10-20 Mackay St in Caringbah.
CONTACT US
*Any surgical or invasive procedure carries risks. Before proceeding, you should seek a second opinion from an appropriately qualified health practitioner.