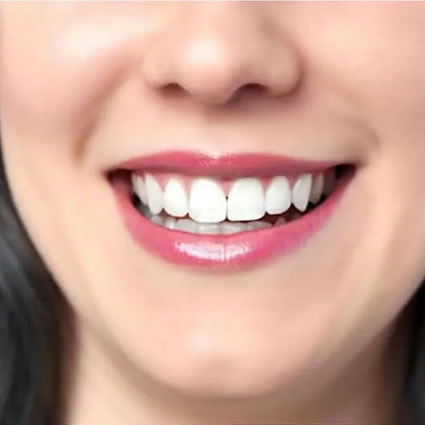 Almost half of all adults surveyed say that the first thing they notice, and the most memorable feature of a face, is the smile.
This means that having a stunning smile is a prerequisite to making a good impression! But, if you're unhappy with your smile, what can you do to improve it? One thing to consider is cosmetic dental treatment.
By improving the look of your teeth and smile you automatically boost your confidence, improve how others perceive you, and can achieve more success in all areas of life including work, family, and romance!
A shining smile makes you feel great and improves the overall quality of your life. At Caringbah Dental Care, our cosmetic dental treatments can help you achieve that smile!
This post is a quick look at some of the options available at Caringbah Dental Care to improve the look of your teeth and smile.
At Caringbah Dental Care, we have in-office and home teeth whitening options.
Our in-office whitening treatment is performed under the close observation of your Caringbah dentist. Our bleaching gel has a far higher whitening concentration compared to take-home treatments. This means you will have significantly faster whitening compared to at-home teeth whitening. This procedure is not only quick, but also very efficient.
For home teeth whitening, your Caringbah dentist takes an impression of your teeth to create a perfect mould for your teeth, which will then be used to make custom-made whitening trays that you can take home and use with peroxide-based gel. Treat yourself in the convenience of your home, without the need to visit the dentist!
Dental veneers are millimetre thick porcelain shells, attached to the surface of your natural tooth to mask minor imperfections. Dental veneers are durable and sturdy despite their thinness. They can last 10-15 years with proper care and good oral hygiene.
Each dental veneer is unique and the shade resembles your natural teeth, making it nearly impossible to tell a natural tooth from a veneer.
Dental veneers address minor imperfections in the teeth such as:
Cracks
Chips
Small gaps between teeth
Discoloured teeth that resists regular teeth whitening
Crooked teeth
Minor misalignment
Dental bonding is the application or bonding of a resin-material onto the target tooth to correct minor imperfections. The material used blends with your natural teeth shade.
Dental bonding is inexpensive and offers quick results. The whole process takes only 30-60 minutes.
Dental bonding is designed to improve teeth aesthetics. It solves a number of dental problems including:
Chipping
Cracks
Fractures
Small gaps
Discolouration
Irregularly shaped teeth
The following are notable advantages of dental bonding:
Fast results (takes about a half hour per tooth)
Non-invasive
One of the least expensive dental procedures
Fixes cracks and fractures
Whitens teeth that resist regular whitening
Protects exposed roots caused by receding gums
Works well with other dental procedures
A denture is a dental appliance worn in the mouth to replace missing teeth and also their adjacent soft tissues. It is composed of false teeth attached to a plastic called acrylic, or to a metal called cobalt.
If you have no natural teeth left, an acrylic denture is generally the best for you. However if you still have a few natural teeth left, we recommend a metal denture.
Dentures restore your smile, defend your jaw from bone-loss, and make eating and speaking easier.
There are three types of dentures:
Complete dentures. The entire upper and lower arches are replaced with false teeth.
Partial dentures. If natural teeth are left, partial dentures are often used. They connect to natural teeth using metal clasps.
Implant dentures. A dental implant is surgically implanted in the jawbone. This serves as the anchor to which the false teeth are fastened.
Caringbah Dental Care also offers a variety of restorative dental treatments that bring cosmetic improvements with them, including, dental implants, crowns, and bridges.
*Any surgical or invasive procedure carries risks. Before proceeding, you should seek a second opinion from an appropriately qualified health practitioner.